If the Prowise Touchscreen Ten is connected to the internet via a LAN connection, you can set the screen as a hotspot.
Open the Central settings by clicking on the cogwheel and choose 'Connectivity'. You will see the following screen:
If you are connected to a Wi-Fi network, you must first disconnect it. Click on the connection and select 'Disconnect'.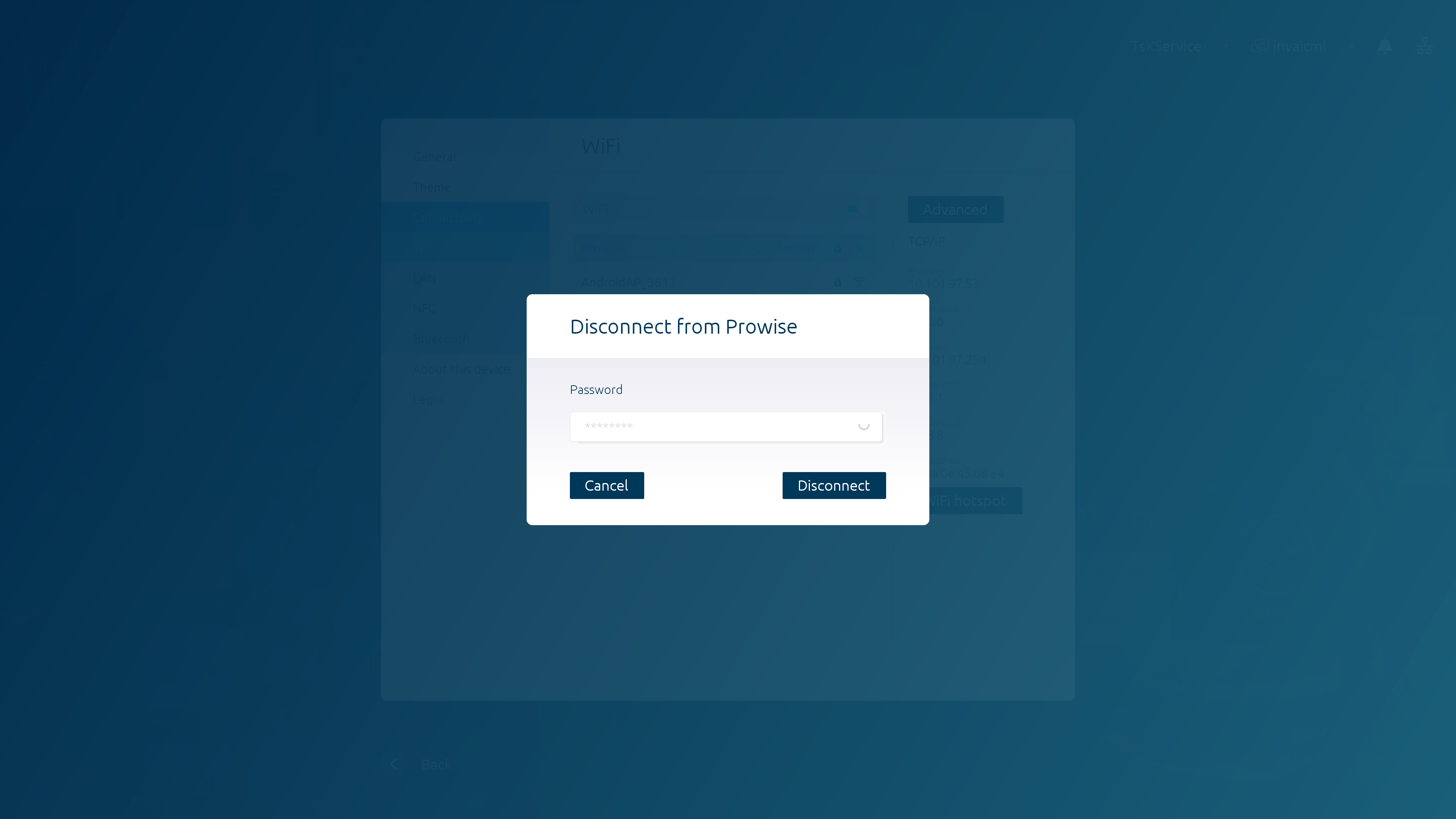 Click on the "Wifi hotspot" button. You will see the following screen: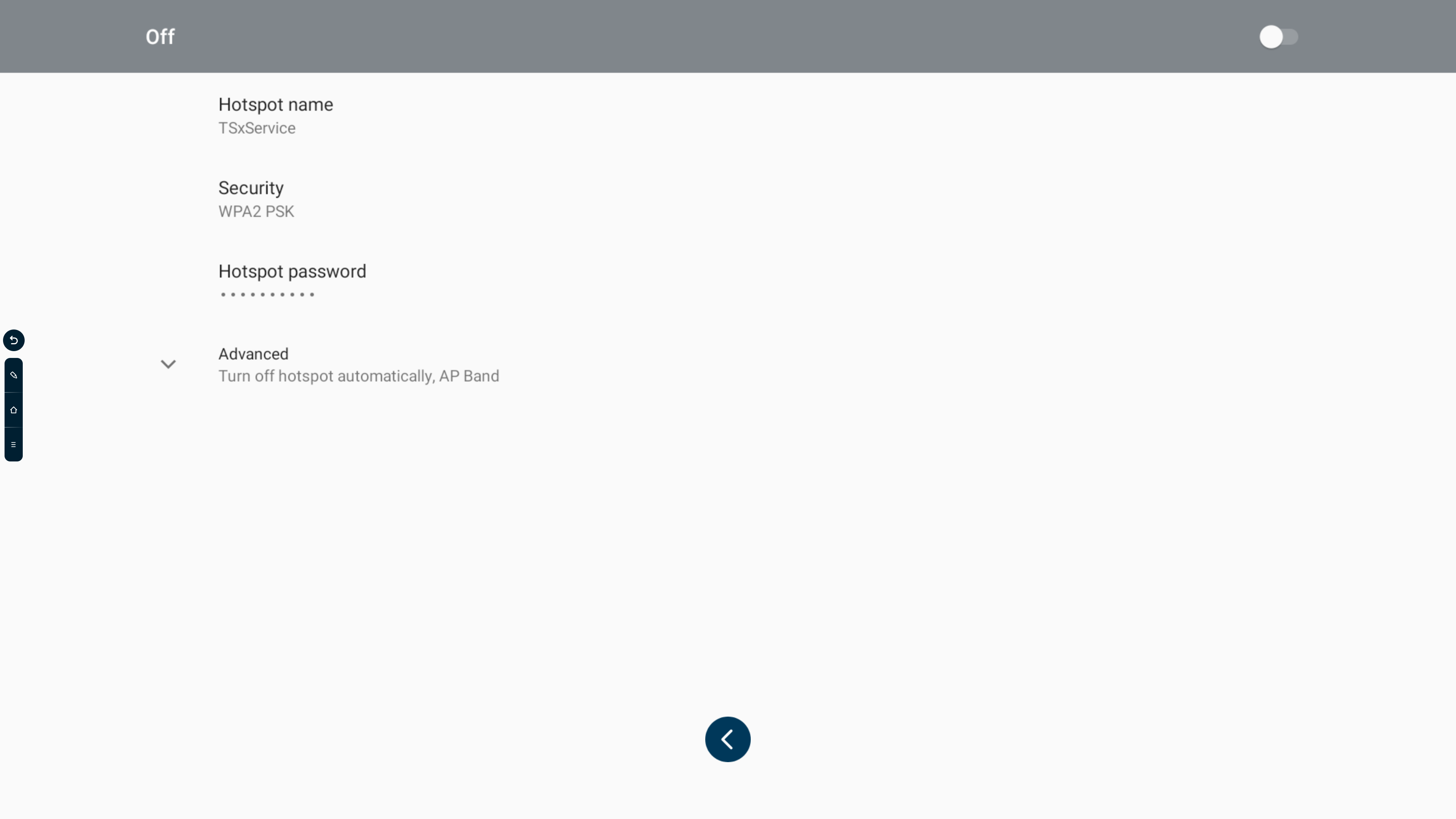 You can activate the hotspot by clicking on the slider in the upper right corner.
By clicking on the "Hotspot name" button, you can change the name of the hotspot.
Click on 'Security' to select 'WPA2 PSK' or 'No security'.
Click on 'Password hotspot' to set the password.
In the 'Advanced' section, you can indicate whether the hotspot should remain active when no devices are connected:
The hotspot is now set up. You can close the windows by pressing the back button.