How can I update Prowise Central on my Prowise Touchscreen?
Open the Prowise Central menu, click on the three bars on the left of the screen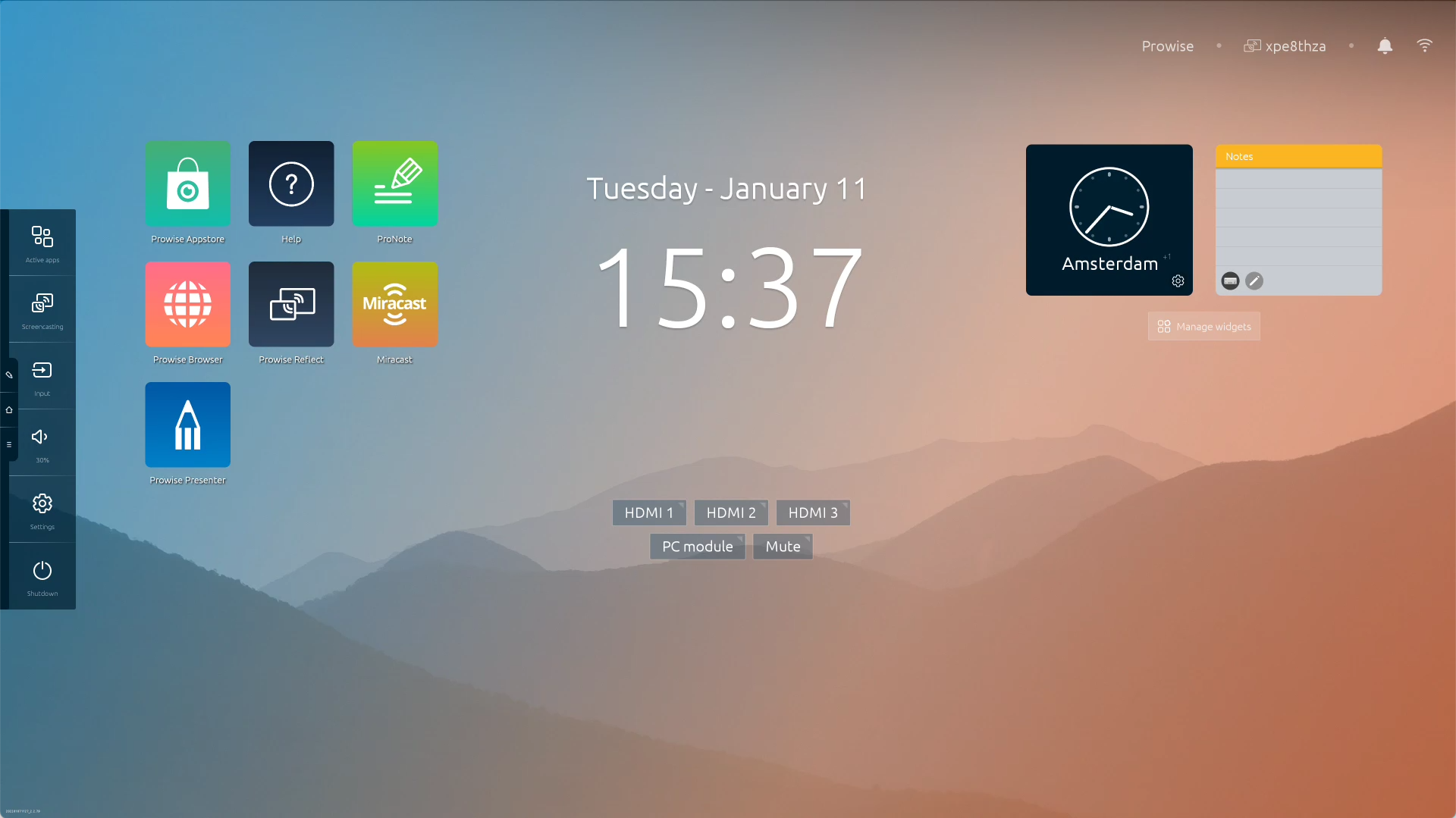 Select 'Settings'

Select 'About this screen'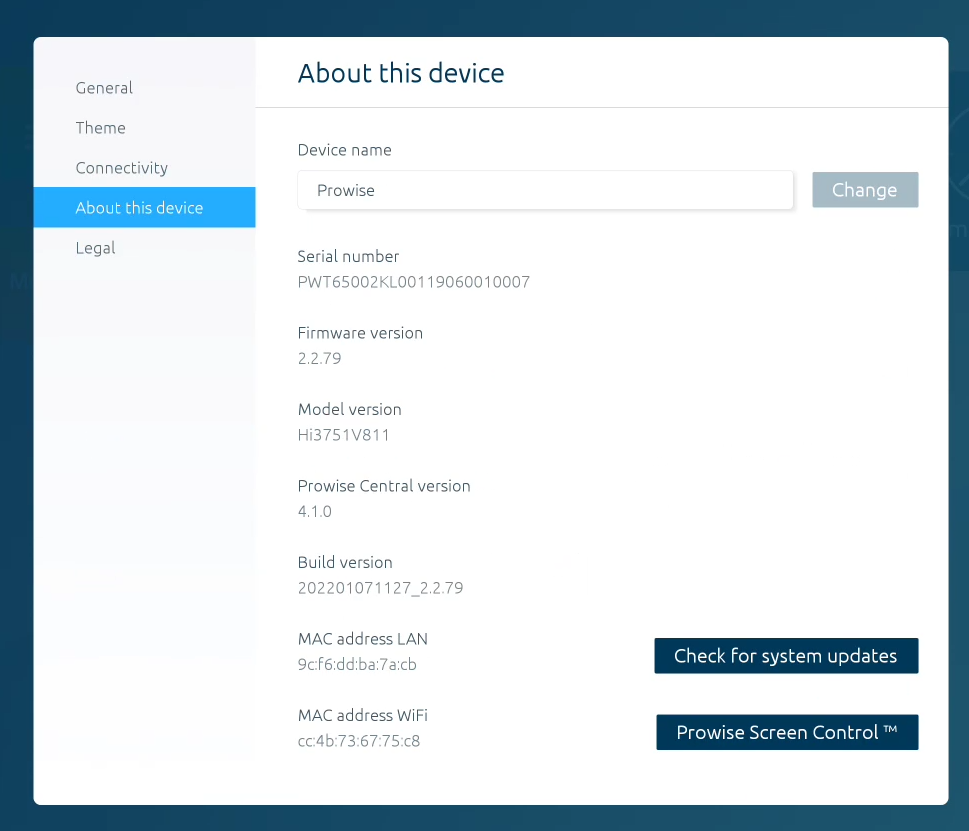 Click on 'Check for updates'
Note: is an older version of Central still installed on the screen? Click in the settings menu 'General', 'Updates' and 'Check for updates'. Click 'Update' to execute the update. The screen shuts down automatically to complete the update and can be turned on again if so desired.