The Prowise App Store is an app store in which you can easily install applications on the Prowise touchscreen. The store is 100% safe and is managed by education and subject experts.
You can get started with essential programmes such as Microsoft OneNote, Word and Excel. The Microsoft Skype app provides unique possibilities for remote learning. Other highlights are Zoom, Google Meet, Microsoft Teams and Prowise Presenter.
You can install these apps directly on the touchscreen. There is no need to install them in your Windows environment on your PC module first. This way you always have them at hand when you need them.
How do I install apps on my Prowise touchscreen?
Installing apps in the Prowise App Store is very easy.
Open the Prowise App Store

Select the app you want to download

Now select 'Install'

The app is automatically downloaded and installed

You can immediately open or remove the app by selecting 'Open app' or 'Delete'

Click on 'Home' to close the Prowise Store
Your installed apps automatically appear in Prowise Central home. Press and hold your finger on an app for two seconds to open the app's settings.
Press the 'x' icon in the right-hand corner of the app to delete it.

You can change the display order of the apps by dragging them to different places in the app grid.

Tap the screen to close the settings menu.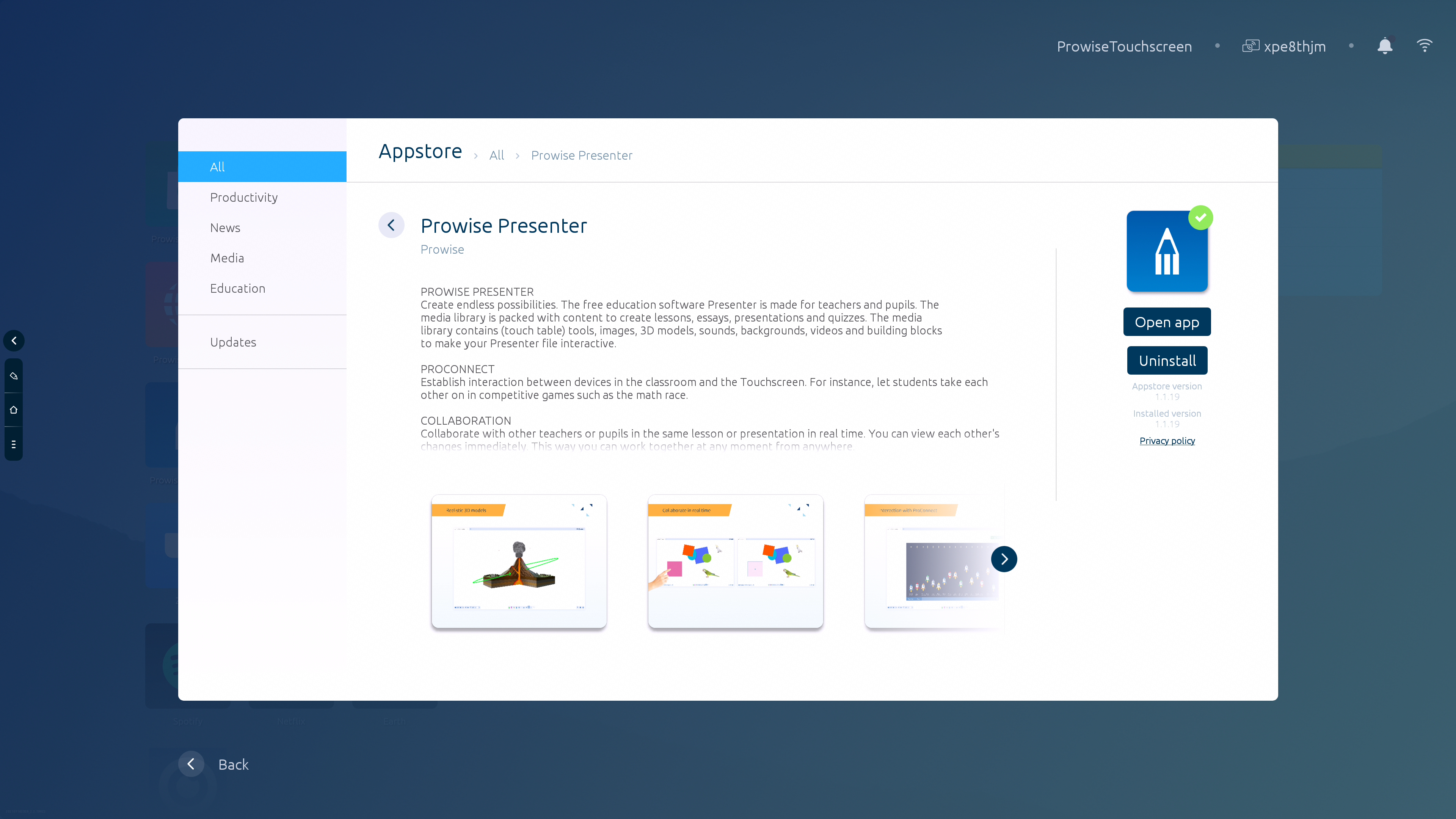 What apps are available on the different screens in Central?