Connect the network cable with the LAN port on your Prowise ProLine+. The Prowise ProLine+ automatically detects the network and establishes a connection once 'Ethernet' has been activated in the settings menu.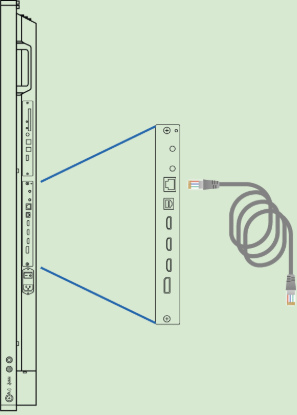 This is how to establish a connection with the internet through a network cable:

1 Connect the network cable to the LAN port of the Prowise touchscreen.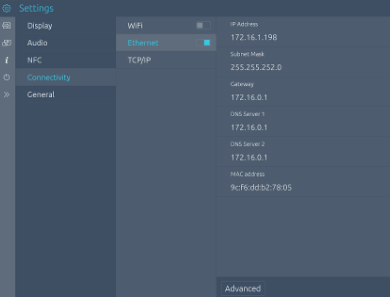 2 In the Central settings menu, go to 'Connectivity'.
3 Select 'Ethernet' and flip the Ethernet switch.
Press 'Advanced' to display advanced network settings.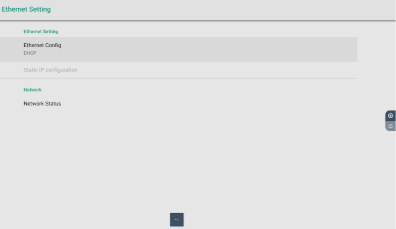 4 A wired connection has now been established.