Turn on the Bluetooth in Windows as follows:
1. Click on the menu icon in the bottom-right corner in the taskbar.
2. Click on the Bluetooth icon to open the Bluetooth menu.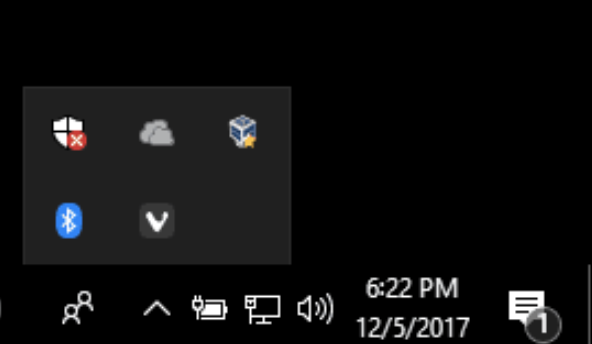 3. Select an option from the drop-down menu, or if you just want to turn on Bluetooth select 'Open Settings':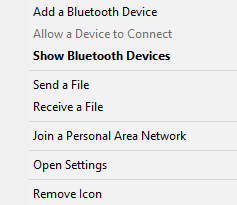 4. When you click 'Open Settings' you will go to the Bluetooth & other devices menu. Make sure that the slider below Bluetooth is 'On'. You can also find the name of your device here. Other Bluetooth devices can connect with your device by selecting the correct device name.